Background & History
Posted on May 16th, 2012 by
---
Brief History of the Salesians at Daleside
1949 – 1993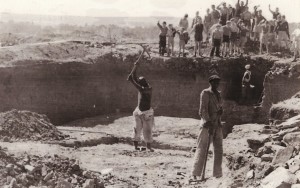 With the help of Bishop Whelan and the Hurly brothers, the Salesians purchased 900 morgan of the Hewitt Estate known as Nooitgedacht Farm in 1949. After trekking from Cape Town with a loaded Ford V8 and "midst many misfortunes" the first Salesian, Bro Marurice Bondioni, arrived at Daleside on 2 March 1949 to take up residence in the Clonlea homestead. He was followed closely by a herd of cattle and the new rector, Fr Doyle. It was the first Salesian house in the Transvaal and only the third foundation in South Africa, after 50 years in the country. This new work received Episcopal approval on the 2 June 1949, and was canonically erected on the 31 January 1950.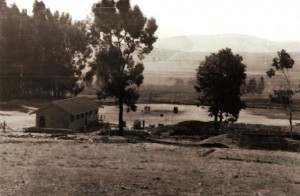 Within a few months, renovations and extentions sprouted and were to continue unabated for the next 20 years. The old homestead, which had given hospitality to President Paul Kruger on several occasions, became the community home for eight years and housed the original Bosco boarding school (latterly St John Bosco College), which officially opened with 10 boarders on 31 January 1951. Michael Rua school had begun on 2 August 1949.
The first few years were marked by a pioneering and missionary spirit. Besides the development of the dairy farm, the Clonlea homestead, the two schools and the parish, numerous retreats were done in many places on the Rand. At the same time, links were established with the neighbours, local farmers and benefactors, and the community "log book" records countless visitors.
The pioneering Salesians of those early years deserve special mention: Frs. Doyle, Stubbings, Garman, Libera, Tait and Aspinwall. Bros. Maurice Bondioni, Rory Cunningham and Tom Gallagher…… The early benefactors deserve a mention too: Bp Whelan, Fr Zini OSM, Fr McNahoe, the Hurly brothers and the Corderys.
And Now……. St John Bosco College closed in 1993 when the Salesians entered into a joint venture with the Catholic Diocese of Johannesburg, resulting in the opening of Bosco Youth Centre.
---
---
Tweet